Plastic Surgery in Scottsdale, AZ
Welcome to Tessler Plastic Surgery
Oren Tessler, MD, is a Harvard-trained board-certified plastic and reconstructive microsurgeon serving the Phoenix area
Tessler Plastic Surgery is based on the concept of fluid individualized solutions for your aesthetic and reconstructive needs. At our practice, we bring the most advanced and current academic clinical knowledge to patients in a private setting, bridging the gap between personal attention and evidence-based clinical reasoning. We believe in taking a customized, "designer" approach that balances form with function and optimizes outcomes while producing natural, attractive results.
Dr. Tessler believes patients want to be treated like the intelligent, knowledgeable individuals they are. He also believes patients appreciate receiving all the information they need to make educated decisions about their care. At Tessler Plastic Surgery we will make sure that you have all the information you need in order to make an informed and thoughtful decision about your care.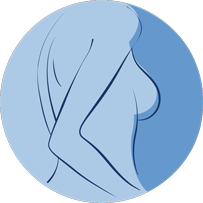 Restore Shape and Symmetry
Dr. Tessler can complete a partial or complete rebuilding of the breast(s) using synthetic implants, your own fat, muscle, and tissue
Dramatically Reduce Pain
Dr. Tessler can reduce pain by surgically correcting the tissue surrounding the nerves or by blocking the pain signals
Natural, Attractive Results
Surgical improvement of the breasts can provide stunning results. Let Dr. Tessler show you how to attain the breasts you have always desired.
Achieve the Results You Desire
Dr. Tessler performs various surgical procedures and provides various consultation services as needed.
Dr. Tessler is double board certified by the Royal College of Physicians and Surgeons of Canada and the American Board of Plastic Surgery. His uniquely broad clinical and academic experience lets him see the big picture and achieve optimal results for his patients. Dr. Tessler's passion lies in restoring form and function. His outcomes have been recognized by multiple national and international societies and peer-reviewed academic journals, including the American Society of Plastic Surgeons. He is proficient in multiple plastic surgery techniques, including breast reconstruction surgery, aesthetic breast surgery, migraine relief surgery, cosmetic surgery, and body contouring,
At the Forefront of Plastic Surgery Research
Dr. Tessler's surgical accomplishments and techniques have been presented at over 40 national and international conferences, and he has served as an invited lecturer and visiting professor around the world. He has authored over 30 papers in leading plastic surgery journals, earning national media acclaim. Dr. Tessler's publications are among the most often-cited in the field of plastic surgery.
When he's not in the operating room, Dr. Tessler contributes to leading plastic surgery journals, and serves on the editorial and review boards of multiple journals, including Plastic and Reconstructive Surgery, The Journal of Reconstructive Microsurgery, and Canadian Plastic Surgery.
 Collaborating with leading experts, Dr. Tessler has helped develop revolutionary technique in migraine surgery that offers more aesthetically pleasing results than traditional methods. These techniques have earned national acclaim and in 2016, Dr. Tessler was nominated among 10 national experts to be a part of the American Society of Plastic Surgeons' National Autologous Breast Reconstruction Performance Measures Workgroup. Further, he serves as an expert advisor to technology firms developing the next generation of surgical methods to enhance breast reconstruction outcomes.


Dr. Sergey Turin is a Plastic and Reconstructive surgeon offering the full range of cosmetic and reconstructive surgical services in our Scottsdale practice location. His MD degree is from the University of Illinois College of Medicine at Chicago where he received the Silver Scalpel Award and was elected to the prestigious Alpha Omega Alpha Honor Medical Society (only available to the top 4% of the class) before graduating with Honors in 2014. He then went on to residency in Plastic and Reconstructive Surgery at the integrated 7-year program at Northwestern University in Chicago, where he trained with world experts in cosmetic surgery, peripheral nerve surgery, breast reconstruction, microsurgery, craniofacial surgery, and complex reconstructive surgery.
Dr. Turin has authored over 55 publications and 9 book chapters and has spent a full year conducting research in tissue expansion for breast reconstruction, head and neck cosmetic surgery, and fat grafting for body contouring. He has given over 23 podium presentations at national and regional meetings, including multiple presentations at the meetings of the American Society of Plastic Surgeons, the American Society of Aesthetic Plastic Surgeons, the International Society of Aesthetic Plastic Surgery.
Peer Reviewed Publications
International Presentations
I can't thank Dr. Tessler enough! I would not have a working thumb if it wasn't for his surgical skill. He is great to meet with in follow up appointments, he takes time to explain in detail the healing process, and what still needs to be done. His office staff is also very helpful. I highly recommend him and his office
FRED
Hearing I had breast cancer was scary. Dr Tessler helped me find a treatment plan that wasn't. From the consultation to the surgery itself his care has been excellent. I highly recommend him for breast reconstruction with flaps. For as big of a surgery as it was, the whole process has actually been smooth. I'm extremely impressed, and grateful. Thank you Dr Tessler!
ANDREA
Dr Tessler is the epitome of professional care and true concern of his patients. He is a asset to his profession. Very upbeat and encouraging to his patient with modern and innovative ideas. I would recommend Dr Tessler and his practice to anyone looking for the best in plastic surgery
KIMBERLY
Dr. Tessler is very professional and explains everything so it's clear and easy to understand. He truly cares about his patients and works to achieve the best outcome. I was very impressed with how much he cares.
DEBRA
Hearing I had breast cancer was scary. Dr Tessler helped me find a treatment plan that wasn't. From the consultation to the surgery itself his care has been excellent. I highly…
ANDREA V.